ASHRAE Region XIV Europe 
Chapters Regional Conference – CRC 2020
We have started creating the platform for the 4th edition of the ASHRAE Region XIV Europe CRC that the Spain Chapter will be hosting in Madrid from September 24 to 27th, 2020.
If you are considering to join us and being an active part of this great international event, we would be extremely grateful if you could fill this short questionnaire to let us know your interest.  This will help us to have a overall picture. We will be providing you more details as soon as they become available.
The Spain Chapter CRC Organization Committee supported by the leaders of  the ASHRAE Region XIV are working hard to put together a very interesting Technical Program, valuable training and inspiring business meetings and of course, without forgetting, some great social get-togethers activities.
If you are a company interested in being part of this conference as a sponsor, download the sponsorship conditions document. These are some of the firms have already confirmed their participation.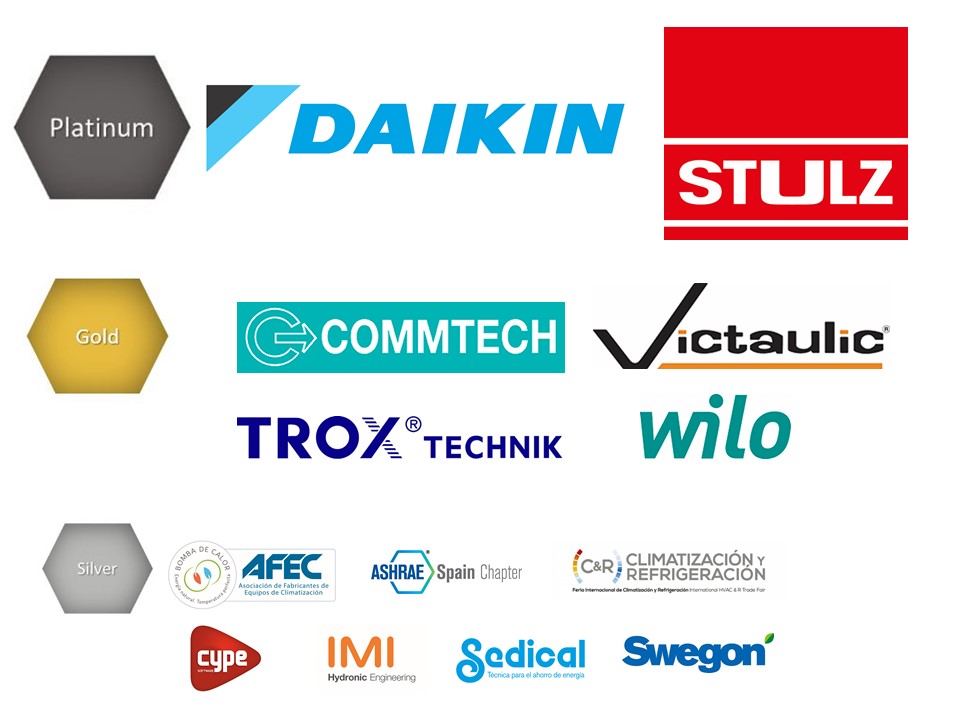 ---
For more information, download the preliminary schedule. Please, make note that it is not official and it may be subject to changes and developments.We are still working on it…